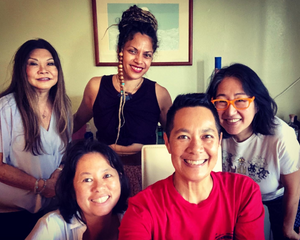 Dr. Chris Lipat
Reiki 3 Class
Sale price Price $425.00 Regular price Unit price / per
White Light Reiki Level 3, Expert

Goals & Outcomes

Works on a spiritual level as well as physical, emotional and mental

Expanded spiritual awareness

Additional sacred symbols plus traditional symbols

Learn how to "Beam" Reiki and a diagnostic technique called "Scanning"

Pendulum clearing

Introduction to the KNOWING Method using pendulum/muscle testing

Regarded as the level to open a practice
Taught by Dr. Chris Lipat, DC, Reiki Master
Upcoming Schedule
TBD
Saturday, 1:30-5:30pm
Location

In-person at Taloʻfoʻfo, Guam
Prerequisite: Any Reiki 1 and 2, please bring your certificates and the symbols you have learned.
White Light Reiki has 4 levels. The Expert Level 3 plus the Master/Teaching Level 4. In my line, it is required for you to become a registered Karuna Reiki® Master (4 additional levels) prior to becoming a White Light Reiki Master Teacher. A White Light Reiki Master Teacher will have undergone 8 levels of attunement. Minimum 2 students to schedule a class. Those who would like to continue their training on Oʻahu can reach out to other White Light Reiki masters attuned by Dr. Lipat.

Class Fee: $425
*5 students max per class. Water provided. Please bring your own snacks. E-mail Dr. Lipat at reiki@drchrislipat.com or call 671-689-3558 for additional information.