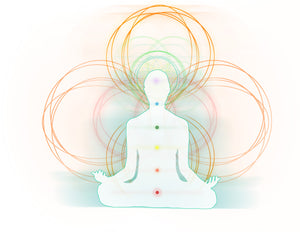 Dr. Chris Lipat
White Light Reiki Master Class
Sale price Price $1,000.00 Regular price Unit price / per
White Light Reiki Master Class



White Light Reiki Masters in Dr. Chris Lipat's line from Maria Socorro Laya Smith are powerful because of their experience, training and additional attunement to Karuna Reiki® energies.
Although Karuna Reiki® master training is not required to be attuned to White Light Reiki master level (Karuna Reiki Practitioner Levels 1 & 2 is required), it is required if you want to attune other White Light Reiki masters. Otherwise, without the Karuna Reiki® master attunement, as a White Light Reiki master, you are only able to attune students up to White Light Expert Level (Level 3). That is why I schedule the Karuna Reiki® master and White Light Reiki master classes on the same day.
The KNOWING Method, an intuitive meta healing framework, developed by Dr. Chris Lipat, which complements any mind-body energy practice, will be discussed. It is highly recommended that you read this short e-book prior to the class. 
Taught by Dr. Chris Lipat, DC in Honolulu

Upcoming Schedule
TBD
Saturday, 9:00-12:00pm
Location
In-person at Taloʻfoʻfo, Guam
Prerequisites: Karuna Reiki® Level 2 Practitioner + White Light Reiki 2 & 3. Please email Dr. Chris at reiki@drchrislipat.com or call 671-689-3558 with your qualifications. You must have experienced at least 1 session with Dr. Chris prior to this class, though at least 3 sessions are recommended throughout your Reiki training journey to support your energetic expansion. Class is scheduled upon request. Those who would like to continue their training on Oʻahu can reach out to other White Light Reiki masters attuned by Dr. Lipat.
Fee: $1000
*5 students max per class. Water is provided. Please bring your own snacks.